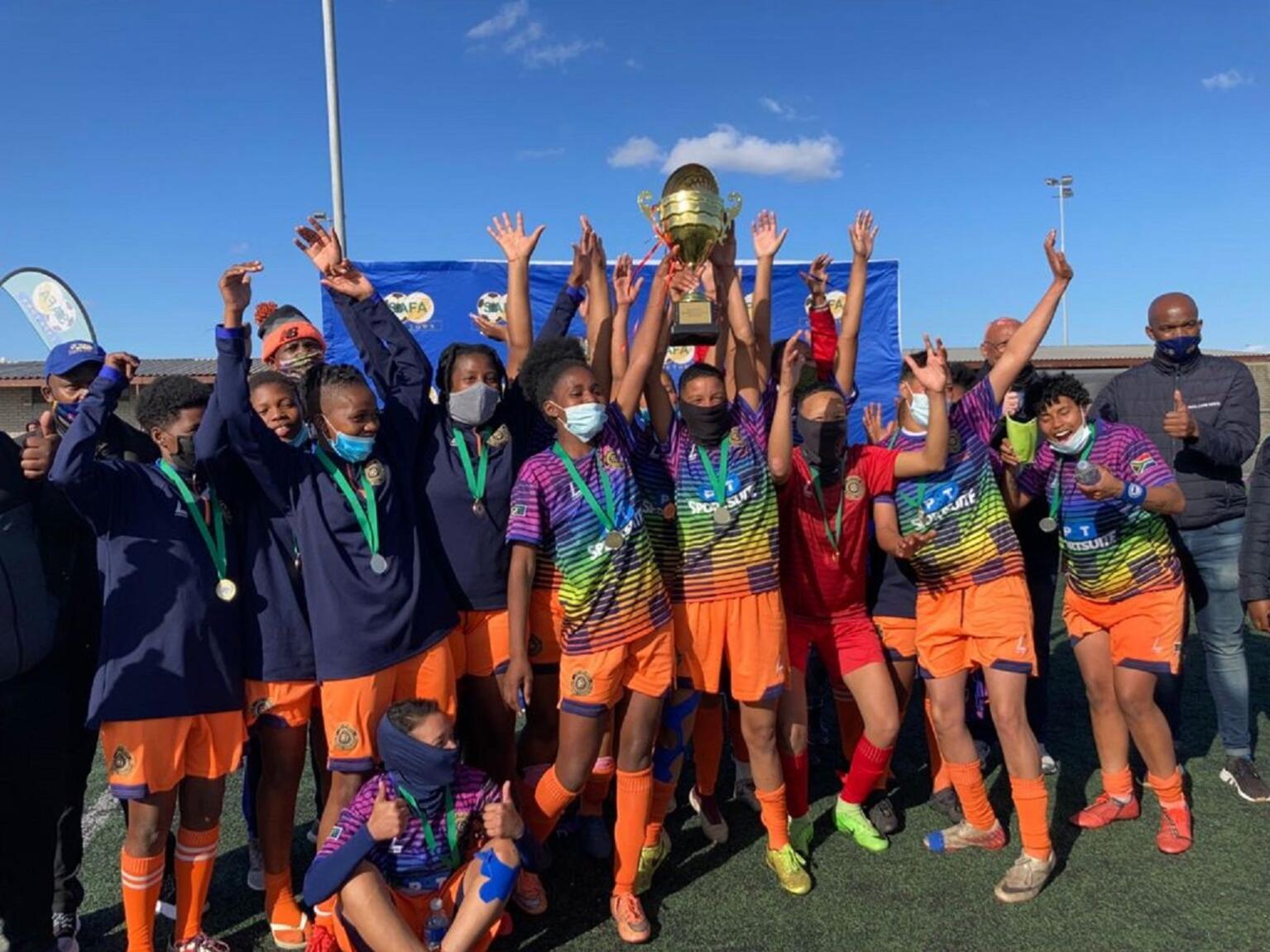 Hout Bay United FC captain Jennifer Martin led from the front in her side's 3-0 victory against Hotspurs Ladies FC in a Safa Cape Town regional women's league final, in Gugulethu, on Saturday.
Martin's goal-poaching instincts saw her slot home a brace, following midfield maestro Serenity "Noenas" Warner's goal in the first half.
Hout Bay will now fly the flag for the city in the provincial play-off for a spot in the Sasol League.
"This was a massive achievement for HBUFC," she said "From now on our focus will be getting into the Sasol league."
Like many footballers Martin, 30, has been playing soccer since the age of 12, starting out with streetball in the community and has always preferred playing as a striker. Competitive by nature, Martin rallied the troops and spearheaded their attack. But the Bay had all their bases covered, leaving the opposition very little room to manoeuvre.
Warner put her name on the scoresheet early in the first half with a magnificent strike off a free kick. This was exactly the kind of start the Baysiders needed as they went on to dominate all aspects of the game, dictating the pace and forcing their opponents to concede a number of free kicks. Warner, 19, a Grade 12 pupil at Hout Bay High School, said the idea was not to sit back and allow Spurs back into what she called "a decent game".
"We knew we were up against a good team, no doubt, but we were switched on when I scored the first goal early in the game.We played the ball around and blocked every little thing that they tried. The ball was in our court when Jennifer scored another two goals but we were not done playing because you never count your chickens before they hatched," she said.
HBUFC coach Dali Fekenisi agrees, saying: ."We went to the final with a game plan. We knew they have a few strong players, they like to play from the back. They get frustrated when things don't go according to their plan.
"Our plan was to press them high, win the ball on the last third and capitalise on their mistakes. That worked out perfectly. The first goal came as a result of our press and a foul was committed, we got a free kick and scored a goal.
"We knew that when we close channels they will not be able to get the ball to their key players. That is what frustrated them the most. They could not play their normal game. We took the game to them from the first whistle and forced them to play our game. We were always first on the ball.
"We told our wing backs to be disciplined, when they attack they need to track back and not allow them any space behind them.
"I am very happy with the results and the way we executed our game plan, it worked out the way we planned," he said.
Spurs coach Yaasien Solomons was quick to congratulate his opponents, saying, "All in all, Hout Bay wanted it more and are well-deserved winners. They came with a clear plan of attack and executed it perfectly.
In the first 10 minutes we struggled to get out of our own half and probably conceded 3-4corners and 4-5 dangerous free kicks outside of the box. They actually scored from one of these free kicks," he said.