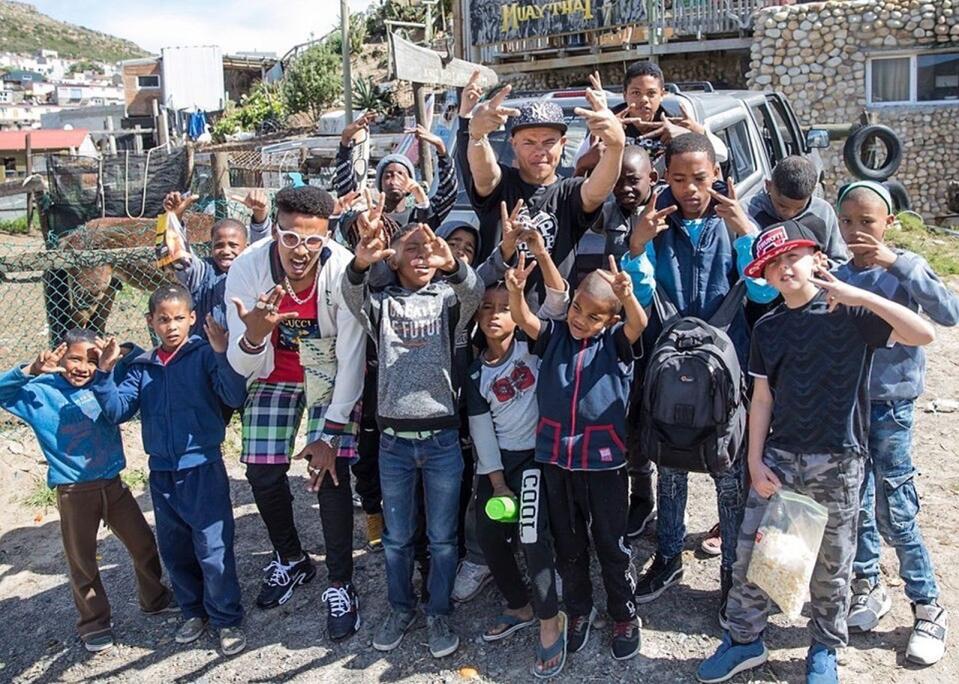 One of Hout Bay's best-known organisations is feeling the pinch but they refuse to close their doors and leave the youngsters they serve, without support.
The Harvest Youth Project has gone through many tough times before but always managed "to never give up and to get back on our feet", says CEO Helen Fagan.
"The driving force has always been the children and young talented youth – seeing the great need to offer them opportunities that are simply not available to them and offering a safe haven away from life on the streets."
"So no, we are not closing down but we are taking strain and having to go into a very low budget rescue plan until circumstances are on our side again."
While Covid-19 forced the organisation to close its physical premises in 2020, the team continued working, providing food for children as well as some 300 Hangberg and Imizamo Yethu families.
Harvest Youth cooked 280 litres of soup a week which they distributed via six distribution stations with bread and fruit they collected from a family farm in Elgin.
"We were part of the amazing CAN (Community Action Network) group that also worked together tirelessly to provide food parcels to the most needy homes and homeless," Ms Fagan said.
Now, however, "we are now finding ourselves deeper and deeper in debt", she added.
She explained that Covid-19, lockdown and the absence of tourists had affected the Harvest Centre businesses which fund the youth project.
After 10 years of never missing a rental payment at the Harvest Centre, she said, they were now unable to pay their rent in full.
"With our lease having just run out, we are stuck on a month-to-month rental, like many other businesses in the Harbour, and can still not maximise our businesses or spend further funds on urgent repairs and security.
"This after having spent millions on rebuilding and re-purposing the building from the completely vandalised state we got it in 10 years ago," Ms Fagan said.
She added that last year they had applied for numerous sources of financial assistance but had not been successful.
"We have appealed to National Government for some lockdown rental rebate and they have responded that they are busy following up on our request so we will keep hoping for some positive outcome. In the meantime our debts are still building up with no way out," Ms Fagan explained.
The organisation is currently unable to pay staff's wages, but all of them are set up to claim their UIF payments and getting severance payouts to keep going till the project bounces back, she said.
Harvest Youth is, however, still feeding children and running programmes like the recording and production studio.
"We are searching for help to set up a new dance floor (having had to rent out the old one) and busy re-instating a new computer training room. Other NPOs like Intle Art and Meraki Bay are also still operating from our premises with art, pottery and craft classes," Ms Fagan said.
"Supporting each other with whatever we have to share, is the only way we can all survive these tough times."
Sadly, she added, without urgent help and good news from their landlord, Department of Public Works, not only will their children and youth programmes suffer, but so will all the businesses, initiatives, families and individuals for whom the Harvest Centre has become their livelihood and daily bread.
Hangberg local, Patience Gertse, who is involved with various community projects around Hout Bay, said the Harvest Youth Centre was very important for the community.
"It is a place where our young people go and learn new activities like dancing, singing, kickboxing and this helps keep them from getting involved in illegal activities," she said.
Ms Gertse said the centre was also a place for children from the community to go after school for help with their homework and to interact with each other outside of school.
"They also learn some life skills and practise freedom of expression for various social and cultural activities. I believe the Harvest Youth Centre is a place of warmth as well as a safe haven for our kids," she explained.
Spokesperson for the Peace and Mediation Forum, Warren Abrahams, was said to hear about the organisation's plight.
"That youth centre is important as I see a lot of kids going there and it keeps them busy and out of trouble," he said.
To find out how you can assist or be part of the new story of survival in the face of adversity – you can visit their website www.harvestyouthproject.com or contact the trustees Peter Michaels on 071 798 2450 or Helena Fagan on 082 784 5054
Despite numerous attempts, the Sentinel was unable to get a comment from the Department of Public Works before this story was published.