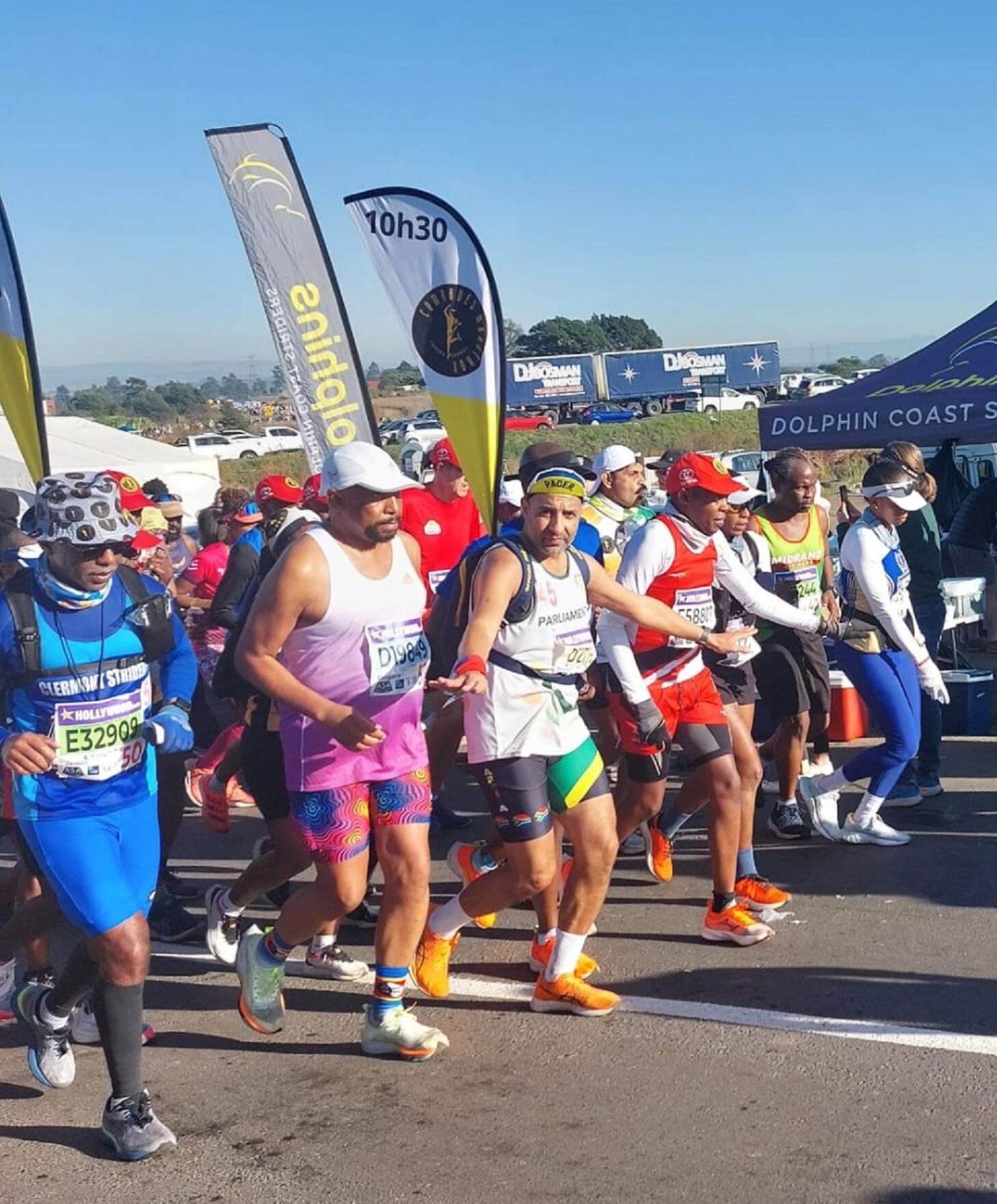 Youssef Kanouni is a prominent figure in the running community and for him, running is not only a means of personal fulfilment but also a platform for activism.
To him it's about using the sport to spread his inspiring message of unity and a commitment to an active lifestyle.
For over three decades, Kanouni has not only pushed his own limits but also those of his community, using running as a tool for social change.
Kanouni, originally from Casablanca, Morocco, fell in love with South Africa during his first visit in 1994 when he was invited to the country as a top runner in his athletic heyday.
Captivated by the country's natural beauty, as a runner he made it his mission to promote running as an accessible sport for all.
To Kanouni, running knows no boundaries; it welcomes everyone, irrespective of age, type, or fitness level.
"Running is a sport that is not discriminatory to anyone," says Kanouni. "And a lot of people find their sense of meaning through the simple act of running."
A firm believer that an active lifestyle is essential for a healthy body and mind, Kanouni urges people to take care of their "machines" before it's too late.
"Our bodies are like machines, and if we don't look out for our machines, we're getting closer and quicker to the grave."
Running, according to him, is the perfect exercise as it requires minimal investment — just a pair of running shoes — and takes advantage of the breathtaking natural environment surrounding us.
It pains him that our natural beauty can be filled by youngsters whose lives have been consumed by drugs and gangsterism when there is so much beauty that can be enjoyed.
Now a proud South African citizen, Kanouni not only embodies the values of unity and sportsmanship but also strives to bridge the gap between different regions of Africa through the spirit of brotherhood found in running.
He diligently follows the words of former president Nelson Mandela, who believed that sport has the power to unite people. By representing both South Africa and Morocco during his recent participation in the Comrades Marathon, Kanouni symbolised the spirit of brotherhood that should be embraced between the African nations.
This year, Kanouni, who lives in Woodstock, achieved a remarkable milestone — completing his 10th Comrades Marathon. The coveted green number he received represents his dedication and perseverance in conquering this gruelling ultra-marathon. As a pacemaker during the race, he selflessly assisted fellow runners in reaching their targets, embodying the true spirit of camaraderie that this particular race embodies.
Running a Comrades is like a rite of passage for runners, particularly the ones in distance running…
"Everywhere you go in the world," Kanouni chuckles, "if you're a runner from South Africa, you'll be asked about Comrades."
His international reputation as an accomplished runner has led to numerous opportunities to serve as a pacemaker in races abroad, proudly flying his South African flag as he takes care of those duties.
Beyond his personal achievements, Kanouni wants to play a role in becoming a beacon of hope for many communities.
Young and old people, it does not matter he wants his story to be of inspiration to many.
He emphasises the importance of an active lifestyle and a resilient mindset. To him, physical training must be preceded by mental preparation, which leads to a strong will and determination.
He is encouraging countless people to embrace running as a means to achieve personal goals and to foster a healthier society.
In sports, a tale of one person's passion and dedication can revolutionise an entire community, he believes. With every race he conquers, Kanouni's words of encouragement are that running has the power to change lives for the better.