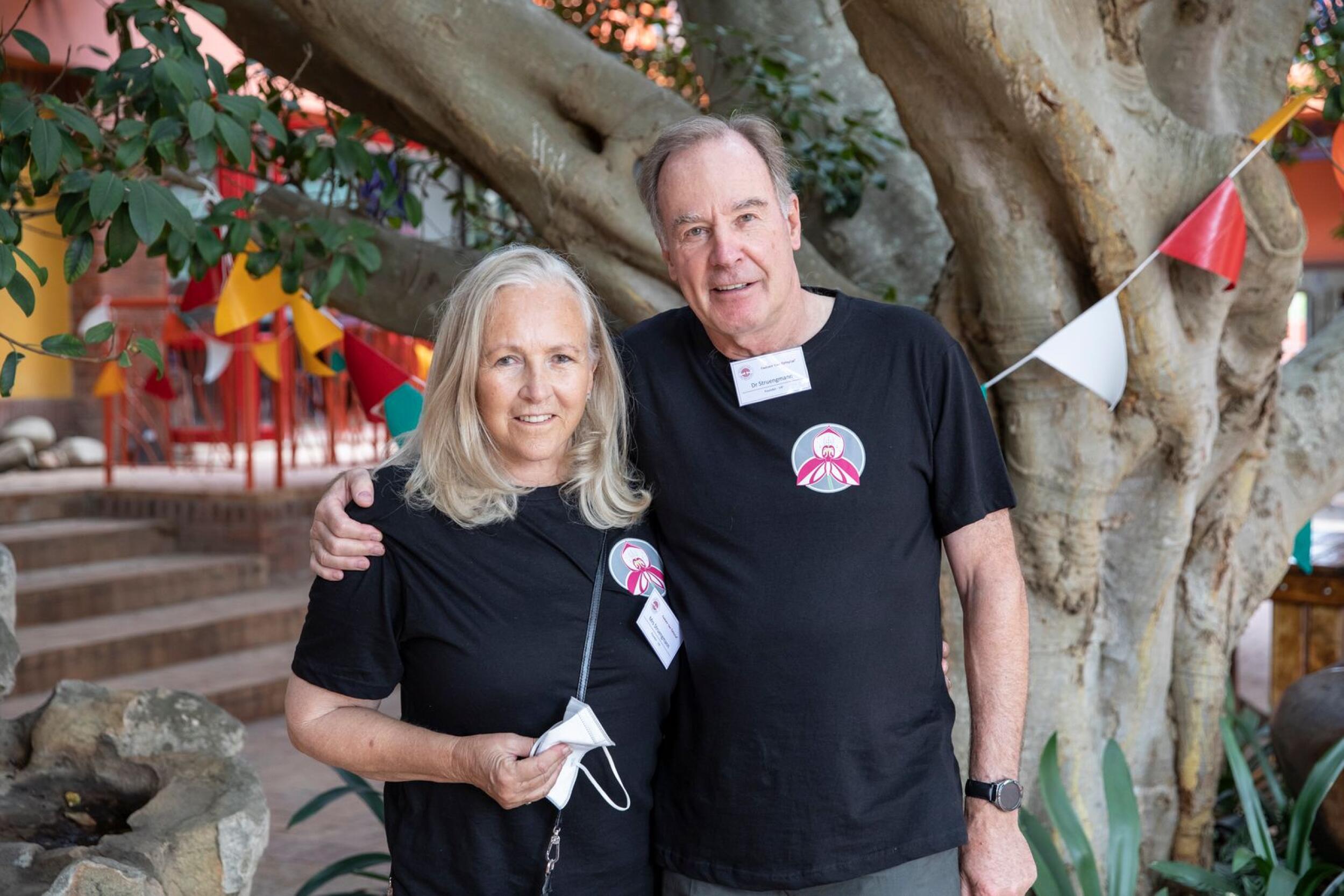 Past pupils of Disa Primary School carried out acts of community service last week in recognition of a 10-year partnership between their old school and a charity started by a German couple
The Andreas and Susan Struengmann Foundation was established by the couple in 2007 to sponsor educational initiatives in the Western Cape.
After studying in Munich, Andreas came to South Africa as a medical intern and met his wife, Susan. They travelled to Tsolo, in the Eastern Cape and were moved by the lack of resources in both the hospital where Andreas was placed and the school where Susan was working as a teacher.
"We made a promise to each other then, that if we were ever successful enough, we would do our part to help young people in South Africa access a quality education," said Andreas.
The couple identified the Disa Primary School due to the number of pupils needing assistance and started back in 2012.
With support from the foundation, pupils at Disa Primary have access to quality education, including state-of-the-art facilities and teaching resources, during their foundational years up to Grade 7. The foundation also funds a high school scholarship programme, Students for a Better Future and the Susan Struengmann Initiative at UCT, which is a bursary programme for university studies.
Pupils from Disa Primary carried out volunteer work such as cleaning, entertaining the elderly and much more for various community organisations in the name of their old primary school.
It was their way of giving back for the opportunities they had benefited from, said Andreas.
"Many of the volunteers benefited from the programmes of these community organisations over the years. Not only did the scholars have an opportunity to give back and serve in this way, but they are modelling community to those following behind and living out the vision of building better communities through the opportunities provided to them."
Susan said: "The organisation's vision of a better future is fundamentally underpinned by a belief in the greater impact of investing in a single child – changing the life of a child changes families, which changes communities. Through better communities, we can build a better future."
Halli Manolakos, executive head of the Andreas and Susan Struengmann Foundation South Africa, said that through collaborative partnerships with the community and non-profit organisation, the foundation gave young people a chance for a better life.
"We don't just want to talk to our pupils about having a positive impact, we wanted to create opportunities for them to experience what that means. For 10 years, they've received and now we could celebrate their achievement and commitment whilst giving them a direct opportunity to serve."
Disa Primary was unable to comment before this story was published.