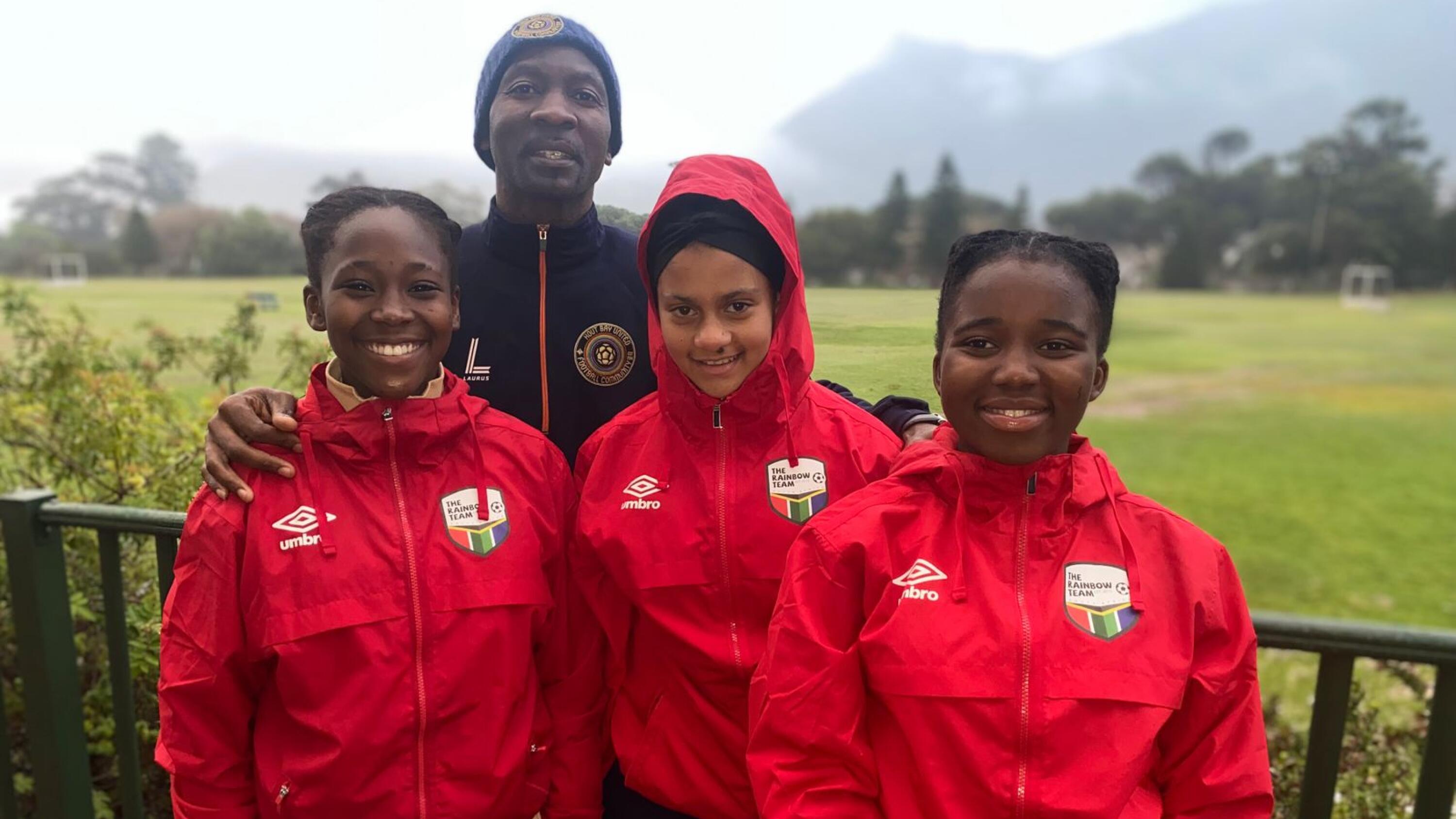 Three teenage girls who play soccer for a Hout Bay club have been chosen to compete in an international football tournament.
The Gothia Cup takes place in Gothenburg, Sweden, from Sunday July 17 to Saturday July 23.
The girls, Tamia Phillips, Lihle Dzena and Owethu Sam, who are all part of the Hout Bay United Football Community (HBUFC), a local soccer club, will be playing for The Rainbow Team, which is made up of under-16 girls.
The Rainbow Team is a non-profit initiative that was started in 1995. Its aim, according to founder Pernilla Landstedt, is to draw young people away from negative influences and into soccer. "Do something valuable and good with your time when you don't go to school," she said.
The HBUFC launched a crowdfunding campaign on GivenGain.com to raise R50 000 to cover the flights and other essential needs for the three girls.
Tamia, 16, from Hout Bay Harbour, has been playing football for the HBUFC for four years. "It's very exciting, travelling to a place I've never been. It's my first time going overseas and being part of The Rainbow Team," she said.
Lihle, 15, from Westlake, said, "It's my dream to go overseas or being scouted." She has been playing for HBUFC for three years.
Owethu, 16, from Imizamo Yethu, has been playing football since 2016, but it's her first year with the HBUFC and The Rainbow Team.
"Being in The Rainbow Team means I've worked hard. It means you've put pressure on yourself… you have to push yourself and show you want to be there," she said, adding: "I never thought I'd go overseas for football. I thought I'd go overseas by being successful in my school work; I never thought I'd go for football."
The manager of the HBUFC women's team, Dali Fekenisi, said: "It's a wonderful opportunity and important to them and the entire community of Hout Bay and the football club. They're going to experience something new. It's their first time on a plane, first time going abroad.
"I'm excited for the new adventure for them and for us as a team. It makes us feel special and happy… I believe and hope they'll make us proud with positive results."
HBUFC chief operating officer Iris Henkel said, "We are also proud that The Rainbow Team has been chosen to carry the flag at the opening ceremony of the tournament. It's a great acknowledgement for the young girls coming from various communities."
Ms Landstedt wished the girls well on their journey, saying: "Enjoy, have fun and make the most out of it, and sing and dance a lot."