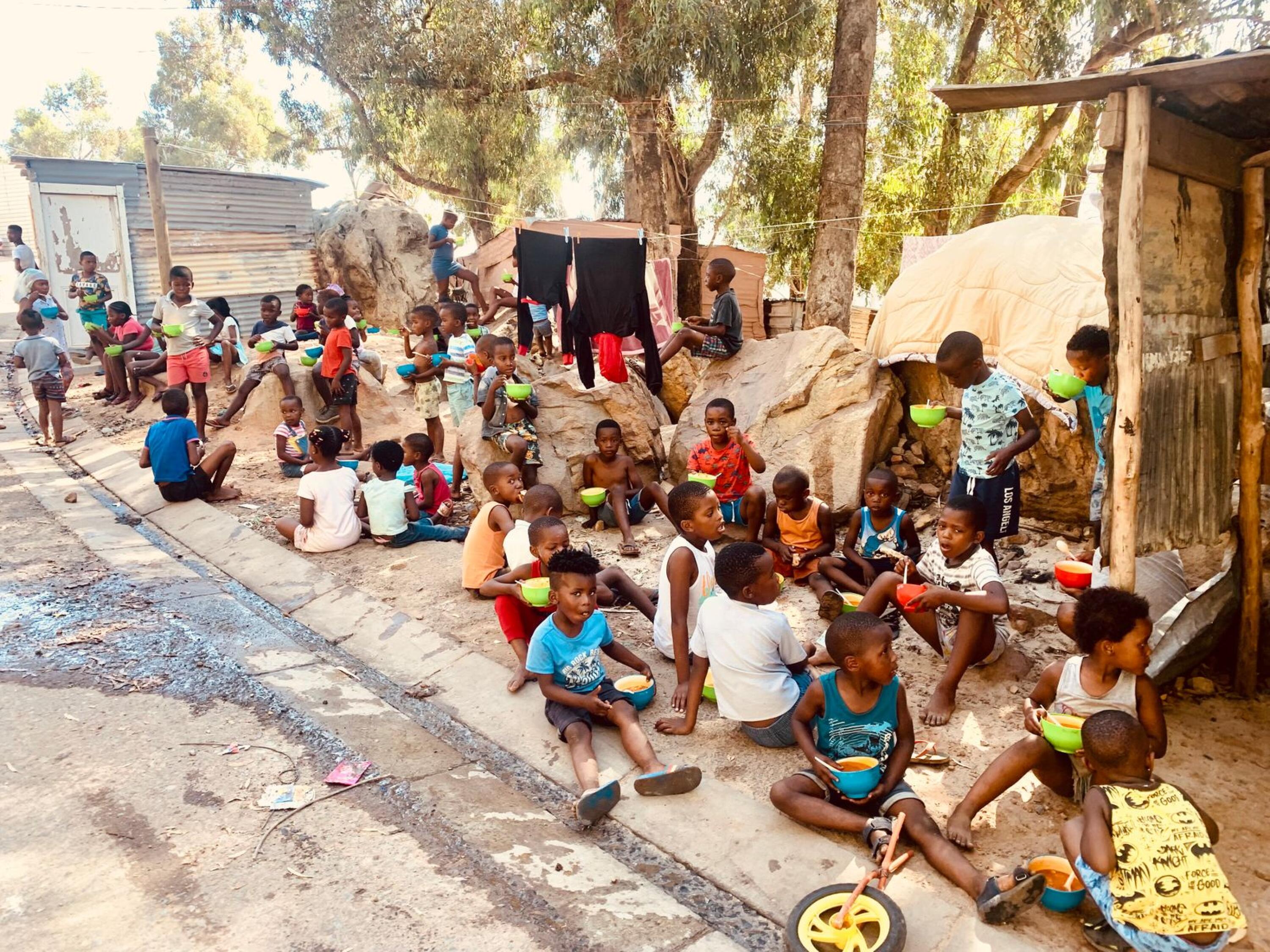 A Hout Bay organisation wants to make its stay in Imizamo Yethu permanent – if the right space pops up.
Ubuntu Charity is a German non-profit organisation which has been supporting people, mainly children, from Imizamo Yethu for just over three years now.
Behind it all is Silke Rylands, a German woman who has been living in Cape Town and started the organisation after finding out about the daily challenges people faced.
She said one of the organisation's biggest challenges was space. "We'd love to do so much more, but we don't know where. IY itself is crowded."
The organisation is currently operating from a shipping container owned by the City of Cape Town and more recently, they started using a room in the building at the soccer field.
"Having our own, sufficient space is our big goal that we're working towards," Ms Rylands said.
In November 2018, the soup kitchen started and they cooked and delivered nearly 150 portions of "healthy and fresh" meals every Friday afternoon.
"Soon it was clear that so much more can and should be done," Ms Rylands said.
The organisation also initiated a tuition programme nearly two years ago, with 40. This has since grown to more than 80 children from Grade 1 to Grade 6.
Ms Rylands explained that children have lessons and one activity afternoon a week where they play, do arts and crafts and sing. They are also given a sandwich every day.
Regular outings are also on the roster, with their latest adventure seeing several children being treated to a ride on the City Sightseeing bus, hiking, visiting the Two Oceans Aquarium and then heading off to Duiker Island.
"As the children don't grow up with English, speaking the language is the first big challenge. That's why the lessons are not limited to but mainly focus on learning the English language," Ms Rylands explained.
The organisation plans to hire social auxiliary workers to help the children and their families "holistically".
"Unfortunately, many of the children experience drastic challenges in their home environment – unemployment, drug and alcohol addiction, violence and abuse. With our social auxiliary worker we want to support the families in other aspects of life also, besides the academic part," she said.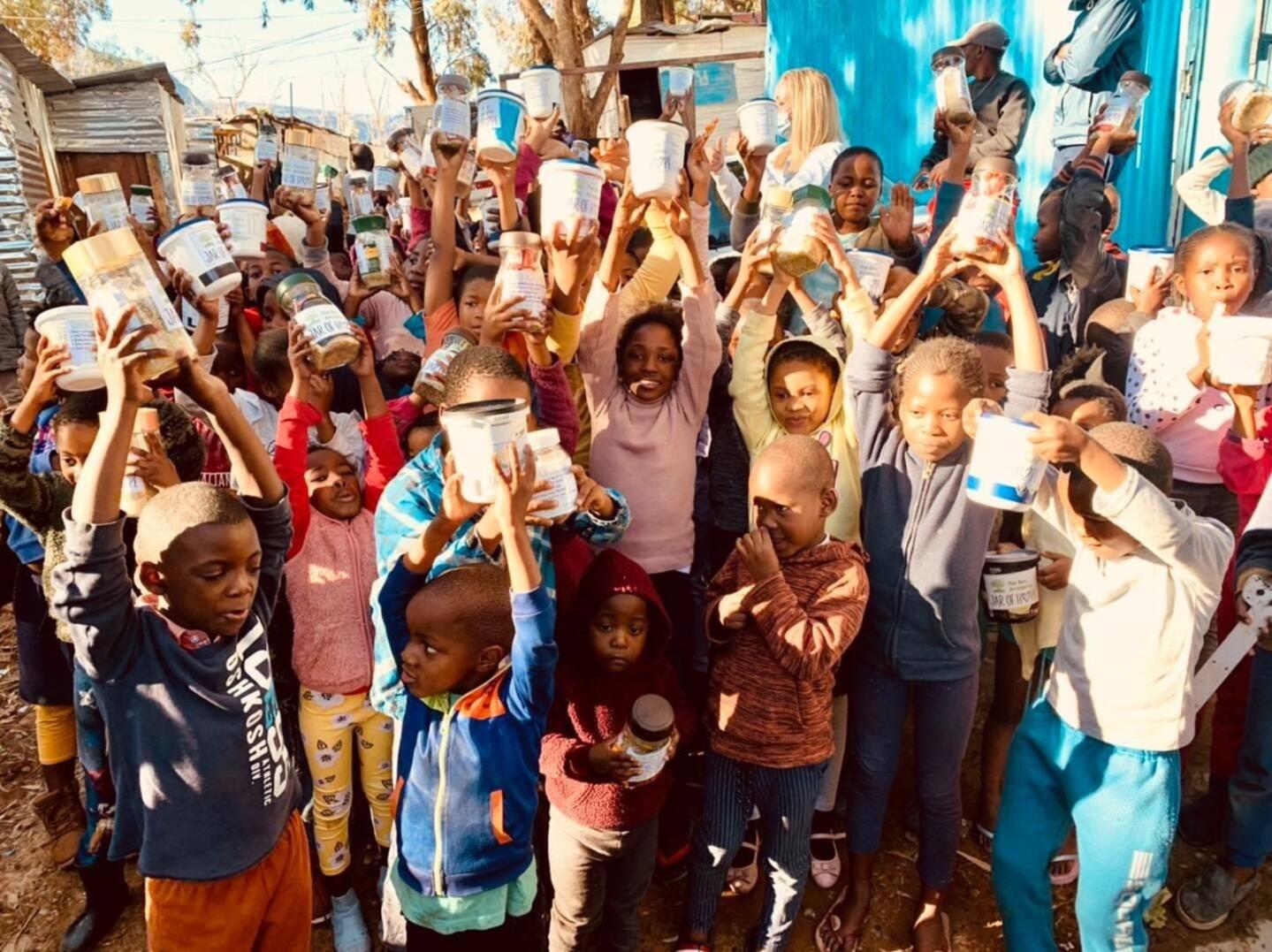 The organisation also opened up a library in the middle of Imizamo Yethu where, every Wednesday and Saturday morning, people visit and borrow books for free.
Besides soup kitchen, tuition programme and library initiatives, which are ongoing, they have also been helping to repair and build bungalows.
During lockdown, Ubuntu gave out nearly 100 tons of food, organised sponsorships for 11 children, which supported them with grocery vouchers, clothing, school uniforms and stationery.
Rachel Ndlovu and her family have been assisted by the organisation. Ms Ndlovu stays with her four children, sister and her two children in a two bedroom shack and with nobody earning a proper income, times get tough.
"I have two daughters who will go out sometimes to find work, but it's hard and especially now after Covid, because everyone, including the businesses are struggling," she said.
However, she was provided with meals and food parcels as well as clothese for the children.
Imizamo Yethu community leader, Kenny Tokwe, said Ms Rylands and her organisation would be "welcomed with open arms" should they want to make IY their home.
"She is a wonderful angel that helps in the community and helps all our community members in education. They run the library at the green container and they were also very helpful during Covid-19 pandemic, giving out many food parcels to thousands of IY families," Mr Tokwe said.
But even with all these achievements and initiatives, the organisation still faced many obstacles.
Ms Rylands said she was keen on building a playground at the very top of IY, but some huge rocks are in their way.
She appealed to anybody willing to help remove them.
The organisation can always make use of donations in the shape of groceries, books, clothing, hygiene items, educational toys – especially for children aged six to 12 years. Donations can either be dropped at the green container in IY every afternoon or at the Roots Farm Shop at Eartwhorx during their opening hours.
If you'd like to get involved or support the organisation in any way or have any questions, check out our Ubuntu Charity eV Facebook page or contact Silke 063 009 5393 via WhatsApp.