Here's a useful guide to everything you need to know before heading out to any of the Table Mountain National Park facilities…
The park accepts electronic proof of SA ID on the phone, and certified copies of an SA ID or a driver's license as proof of identification.
Cape Point
Open daily: 6am to 5pm
Visitors are encouraged to visit the park early in the day to avoid midday congestion at Cape Point and the picnic sites.
Those wanting to enjoy the beaches at Cape Point should note that they do not have lifeguards and you swim in the tidal pool or ocean at your own risk
Visitors are urged not to feed the baboons.
Boulders penguin colony
Open daily: 8am to 5pm
If you want to see the penguins and their happy feet, they are best viewed from the three boardwalks starting at the Boulders visitor centre.
Visitors should also pay careful attention to tides as these limit the available space on the beach. When the beach has reached capacity, the gates are closed.
Only standard umbrellas are allowed on the beach. No gazebos or tents are allowed. Alcohol and smoking is also not permitted in the park.
Selfie sticks are banned and visitors are asked to respect the penguins' space.
Silvermine
Gate 1, dam side: Open daily: 7am to 6pm
Gate 2, waterfall side: Open daily: 8am to 6pm
No braaing is allowed in the summer months in Silvermine at the sites around the reservoir.
Picnicking is allowed all year round and the picnic sites around the reservoir operate on a first come, first served basis. Picnic sites cannot be reserved.
Cycling is only allowed during gate operating hours, and not at night.
Swimming is allowed in the reservoir, but is at own risk and there are no lifeguards on duty.
No entry is permitted after 6pm and no pass-outs are allowed.
Take your Wild Card confirmation letter when visiting the park.
Tokai picnic area
Open daily: 7am to 6pm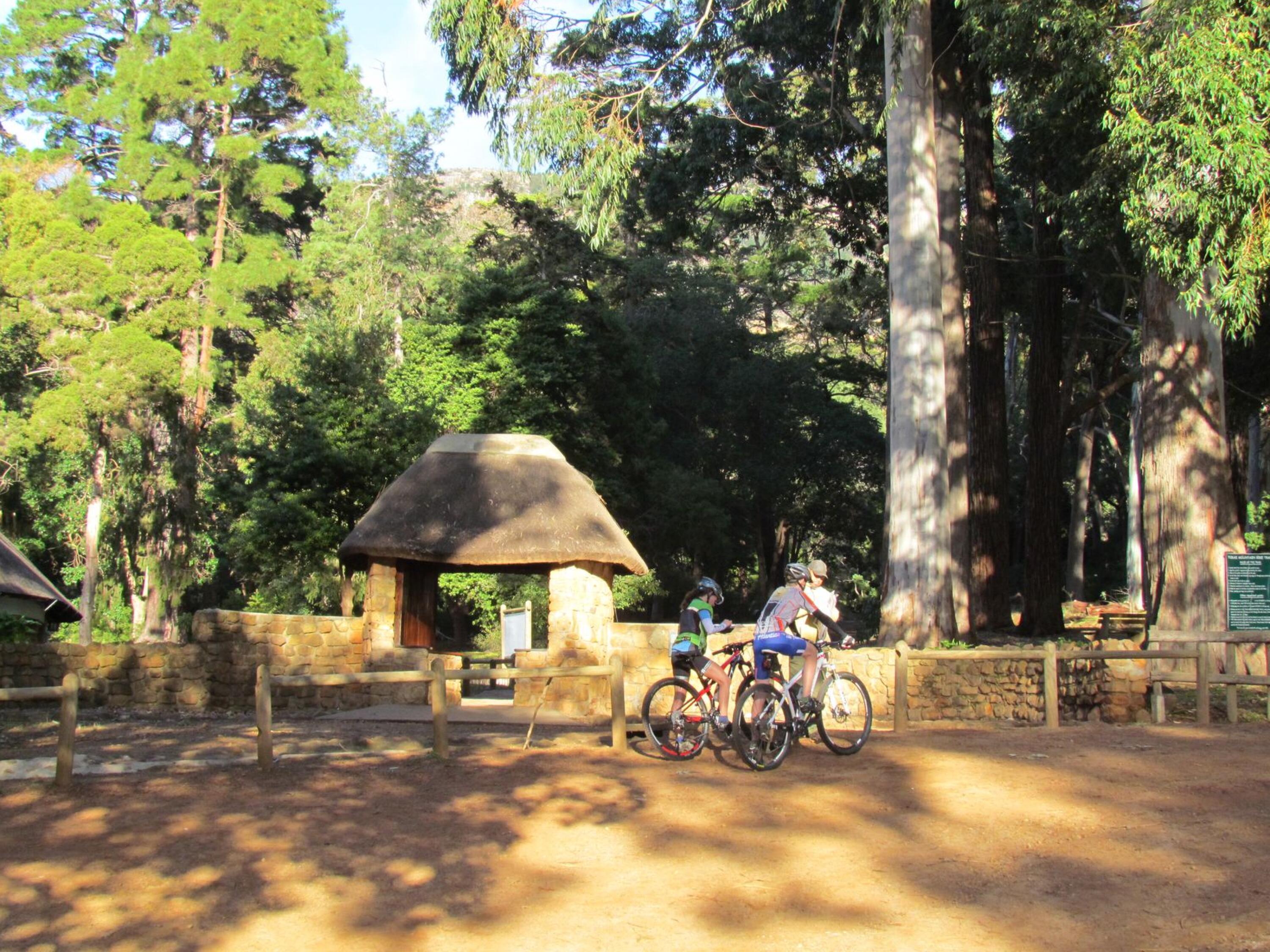 No alcohol, music or gazebos are allowed in the picnic site and visitors should take their own grid. Fires to be made in demarcated braaing sites/areas only.
No entry permitted after 4pm and no pass-outs allowed.
Entry is at your own risk and subject to the conditions of the Protected Areas Act.
Oudekraal
Open daily: 8am to 4pm
No alcohol or music is allowed in the picnic site. No gazebos or tents are allowed, only standard umbrellas and visitors should take their own grid.
No free-standing braais or gas cookers are allowed – this includes Webers (or similar).
Newlands picnic site
Open daily 8am to 4pm
Free standing braais are not permitted at the picnic sites and the park encourages guests to make use of the existing braai facilities.
No alcohol and no gazebos are permitted on sites.
Wild Cards and My Green Cards
Wild Card and My Green Card holders need to produce proof of identification upon entering at park gates. Every adult entering with a My Green Card holder also has to produce a valid form of SA ID.
To facilitate entry at TMNP gates with your Wild Card, you should also have your confirmation letter available on request. A copy of the confirmation letter can be emailed to you if you call 0861 46 9453 or 021 712 7471
It is worth noting that a Wild Card and a My Green Card cannot be used to enter to go fishing, cycling or to walk your dog, for example.
Sales office
If carrying out an activity in the park, such as cycling, dog walking and horse riding, you need the requisite permit to do so. The office in Tokai is open Monday to Friday 8am to 12.30pm and 1pm to 3.45pm, queries at 021 712 7471.
For last minute accommodation queries, book online at sanparks.org/bookings/, or call central reservations at 012 428 9111.
Film and Events
Permits are not issued between Friday December 17 and Saturday January 15. For more information call 021 712 7471.
Visitor Safety
TMNP recommends that you never carry out your activity alone and it is strongly recommended that you always do it in groups.
Load the emergency number into your phone before setting off 0861 106 417 or 107 or 021 480 7700 and let someone know which route you will follow and when to expect you to return home.
Prepare for all-weather temperatures, pack a hat, a weather proof jacket and lots of water. And ensure you have a map with you. Entry to the park remains at all times at your own risk.
Fire
It is fire season so be vigilant at all times. Should you notice a fire anywhere on the mountain, call the TMNP emergency at 086 110 6417 or 107 from a landline and 021 480 7700 from a mobile phone. Do not attempt to fight the fire on your own.