As schools prepare for the start of the 2021 academic year next week, they've been under additional pressure to put measures in place to ensure schooling goes ahead in a safe environment which adheres to Covid-19 protocols.
Schools were supposed to have opened on Wednesday January 27, but Deputy Basic Education Minister Regina Mhaule announced that their reopening would be delayed to Monday February 15 due to the rapid rise in the number of coronavirus cases.
Western Cape Education Department spokesperson Kerry Mauchline, confirmed that discussions are under way with various schools to ensure that the necessary protective materials are available.
"Circuit managers will also share advice, good practice and sensible ideas about the many actions that need to/can be taken in advance in the time is available to prepare," Ms Mauchline said.
The department also said they were completing the normal administration for the start of the school year.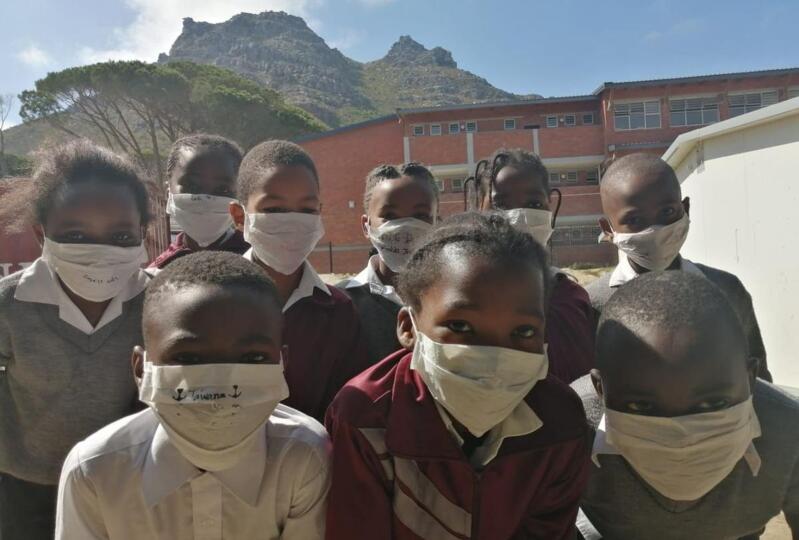 "This year, school management teams and teachers have far more time than usual in advance of the arrival of learners to prepare lessons in case of further disruptions, complete admissions processed, revise their safety protocols and conduct any staff orientation necessary," Ms Mauchline said.
Meanwhile, schools have been hard at work preparing for what will be a busy year.
Kronendal Primary School said their ground staff had been working around the clock to prepare all facilities in order to safely welcome their pupils back to the classroom.
Head of Department, Kerry McCraw, explained that Kronendal would have the whole school returning and would split classes where needed.
"A challenge that faces us is to find balance. We continue to keep an emphasis on health and keeping safe, but we also want our learners to be happy," she said.
To achieve their goals, they discussed the "3 H's", which is to focus on health, happiness and hard work.
"To do this, we need to connect with them emotionally. Learners who feel safe, secure and connected will be hard-working in the classroom. Learners have suffered many losses and therefore it is our duty on their return to offer pastoral care and kindness in a space that is safe for everyone," Ms McCraw said.
The HOD at Silikamva High School, Hene Zanele, said their school management team had already started planning for teachers, when the school reopens next week, focusing on various areas or activities.
They plan to use this year's orientation day to create further awareness around Covid-19.
"Grade 12 pupils will come every day, Grade 11 twice and the rest once every week," Ms Zanele said.
They do face some challenges, however, particularly around the splitting of classes, due to the large number of pupils in a classroom.
"Some classes are quite big, such as life sciences, which needs more rooms and teachers," Ms Zanele said.
Her main concern is also the number of absent pupils, as school only takes place a few times during the week.
"This impacts everything. The quality of the work they are handing in is not good since they do not submit work on time," Ms Zanele said.
But, despite their planning, the fear of Covid remains.
"Covid protocols are not maintained by pupils. There is fear of getting the virus all the time," Ms Zanele said.
The department said all schools would be required to follow the standard safety protocols, which goes for pupils, staff and visitors.
The safety safety protocols are:
Maintain physical distancing Wear a maskSanitise hands and wash them with soap regularly All surfaces need to be regularly cleaned and sanitised Daily screening
There is also a standard process for managing Covid-19 cases in schools.
"When a positive case is identified, that person and their close contacts must isolate and then the areas of the school where they have been present within the past 72 hours must be decontaminated by a service provider," Ms Mauchline said.
She added that there had already been some positive responses from schools who had already opened.
"Schools have been making good use of the time for preparations before pupils arrive," Ms Mauchline said.