A SANParks helicopter was damaged in a crash after the pilot lost control during take-off from Cape Town International Airport on Saturday January 2.
The pilot, Marc Perkins, who was flying alone, suffered minor injuries to his hand. An investigation has since been launched.
The green and yellow SANParks Airbus AS350B-3+ (Squirrel) helicopter has been introduced as an aerial patrol resource as part of the attempt to address crime and security in Table Mountain National Park (TMNP), including the Groote Schuur Estate, Hout Bay and Tokai areas.
In 2018 a number of violent attacks took place in the park, including the deaths of cyclist Ian McPherson, 68, and pilot Doug Notten, 57. Zimbabwean Blessing Bveni has been charged with the murders and was found guilty in the Western Cape High Court in December.
Following the crash, SANParks chief pilot Jaco Mol responded to comments on social media where people had assumed that the pilot was Captain David 'Blackhawk' Simelane.
"All SANParks pilots are appointed on merit and have in excess of 3 500 flight hours, years of operational experience and impeccable safety records," said Mr Mol.
He said all SANParks pilots undergo regular training and flight tests.
"The fact that this is the first serious helicopter accident SANParks has had in over 10 years and 20 000 flight hours in our dynamic and high risk flight environment is testament to the skills, experience and professionalism of all our aircrew," said Mr Mol.
He said Mr Simelane is an extremely experienced ex-airforce pilot with many years experience in the Table Mountain and surrounding areas and abroad, flying search and rescue and emergency medical services helicopters.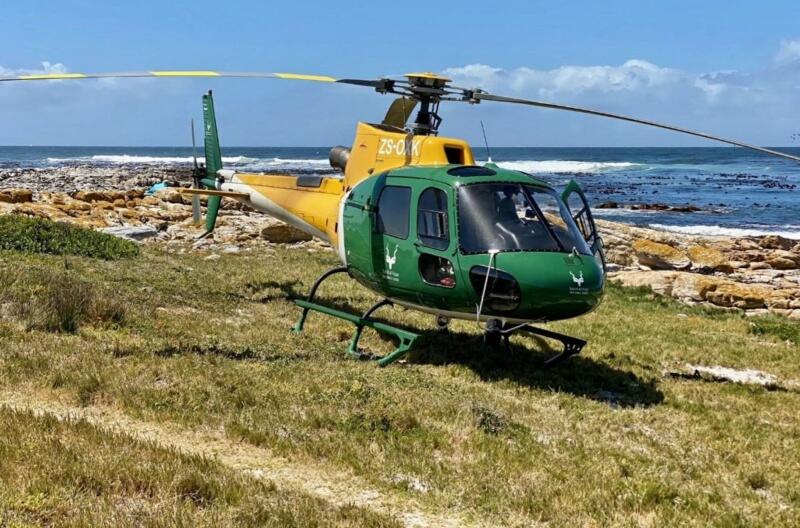 Parkscape said the SANParks helicopter has been doing some "really good work – as we've seen in the Tokai area – and it's certainly gone a long way to reassuring the public that SANParks is willing to up its game when in comes to safety and security and conservation in Table Mountain National Park. We will wait to hear from SANParks as to how they will adapt their security initiative in light of this unhappy incident".
A SANParks statement said the SA Civil Aviation Authority (CAA) and the relevant law enforcement authorities had been notified of the accident.
A 2015 second-hand single-engine light utility Airbus AS350B-3+, originally designed and manufactured in France by Aeropatiale and Eurocopet, now Airbus Helicopter, sells for about R26m.
CAA did not respond to enquiries as to when the report will be available.