Following a dramatic dip in confiscations last summer when beaches were closed due to lockdown restrictions, the City said it was concerned that many people continued to disregard the by-laws prohibiting alcohol in public spaces.
The City's enforcement staff have confiscated nearly 5500 bottles of alcohol since Thursday December 16, according to mayoral committee member for safety and security, JP Smith.
That equates to 2 941 litres, which is slightly higher than the totals at the same point in the 2019/20 festive season.
"These statistics are most concerning, as it means that people simply are not heeding our calls to leave their alcohol at home, showing very little regard for the law, their personal wellbeing and the safety of others around them," said Mr Smith.
"With the new year's weekend still to come, I shudder to think what the totals would look like by next week. Drinking in public and the antisocial behaviour that often comes with it is nothing to be proud of. It's time that we start calling out those who continue to engage in this selfish behaviour," said Mr Smith.
During general enforcement efforts over the past week, City staff made 189 arrests for various offences.
The Cape Town Traffic Service made 45 arrests, of which 35 were for driving under the influence of alcohol. Officers also impounded 38 vehicles, 30 cellphones and issued 54 321 fines.
Law Enforcement officers made 72 arrests and issued 1694 notices, while their Metro Police counterparts also arrested 72 suspects and issued 3 504 traffic and by-law fines.
"I wish to remind the public that while beaches and public places are there for your enjoyment, you should do this responsibly," said Mr Smith.
"Don't bring alcohol to public places and certainly don't drink and drive. Continue to wear your mask and sanitise your hands to limit your exposure to Covid-19 so that we can keep the economy open for longer and enjoy it for more than just the festive season."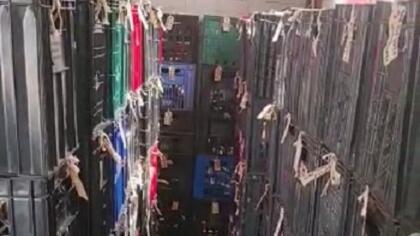 The City's beaches were very busy on Christmas and Boxing days.
On Monday December 27, several swimming pools were at capacity very early, in spite of the gloomy weather conditions.
Mayoral committee member for community services and health, Patricia van der Ross said this period had not been incident-free. On Christmas Day, a 10-year-old boy drowned at the Camps Bay tidal pool.
City lifeguards also attended to three near drownings of children over the weekend.
Meanwhile, the City's Identikidz programme is almost at 50 000 for children tagged on priority beach days this far into the festive season.
Over the Christmas weekend, 19 568 children were tagged at 16 beaches and 142 children were reunited with their families – 51 at Muizenberg and 24 at Strand.
Since the launch of the project on Wednesday December 15 a total of 49 453 children have been registered and tagged on arrival at the beach and 149 have been reunited with their families.