After spending 12 years at the Kronendal Retirement Village, 61-year-old Shelley Munyoro, returned to Zimbabwe, before lockdown in March last year.
Despite hoping for a rest, Ms Munyoro spotted a problem and immediately thought she could act as the solution.
In her hometown, Chitungwiza, the neighbourhood faced grave difficulties as the need for food was rising daily.
Ms Munyoro and her daughter, Samantha Muruzoki, started a feeding scheme from their home, and soon hundreds were queueing daily for a serving of hot porridge.
Ms Murozoki had been working as a immigration lawyer in Cape Town before the lockdown and had a son attending Kronendal Primary School out in Hout Bay.
"The first group of people we started cooking for was our teenage neighbours. Their desperate mother had left them alone to seek work in South Africa, but the money sent back for food and school fees stopped when she lost her job in the lockdown," Ms Muruzoki said.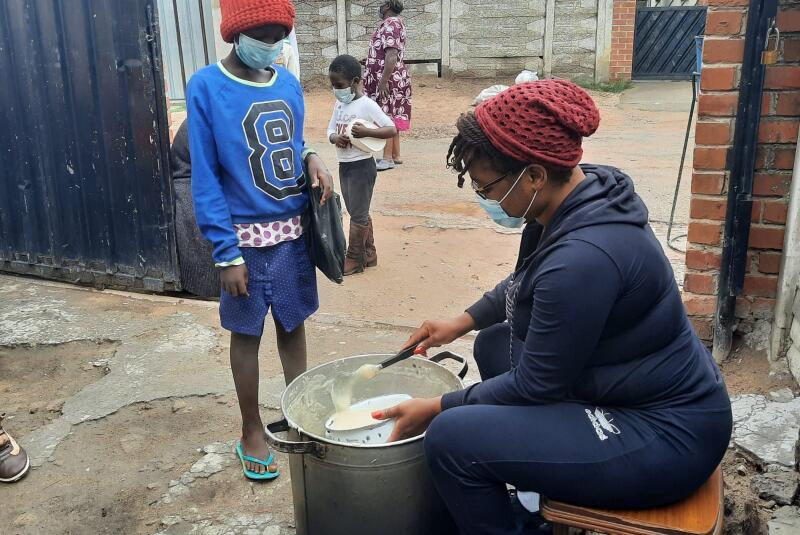 "We could hear them crying through the wall. They were hungry and scared."
What began as a mother and daughter's quest to lend a helping, trying to feed some hungry neighbours, has now turned into a twice daily feeding scheme where nearly 3000 people are seen to.
With a rapid rise in numbers, the feeding kitchen has taken some strain, with clothes being bartered for vegetables and Ms Munyoro's nursing pension taking a huge knock.
Despite receiving donations, they always struggle to keep up. Nevertheless, they somehow ensure that each person walks away with a meal.
"It's hard to predict where we will be at the end of the week," Ms Murozoki said.
On Christmas Day, thanks to a donation, the mother and daughter team served a chicken dish to everybody.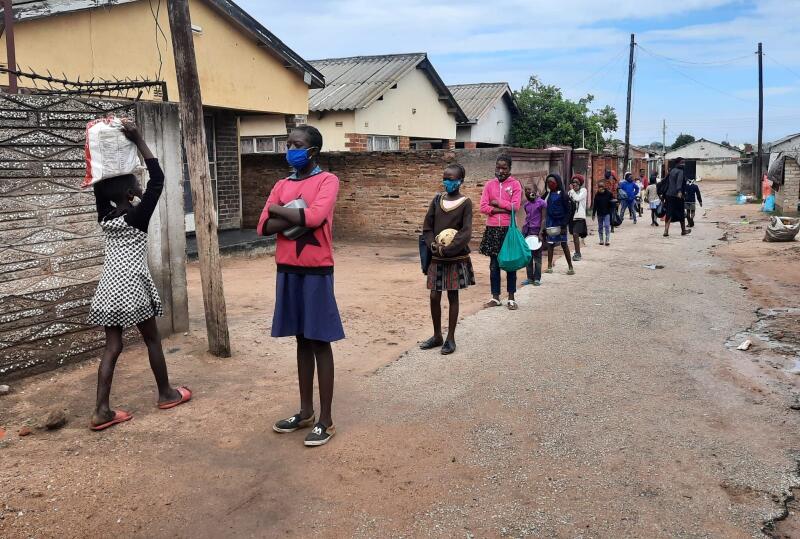 They are now helping some 2000 children and 1000 adults but are in urgent need of cooking pots, stands and burners to keep up with the demand. To get breakfast out by 7am, the mother and daughter team start preparing at 4am every day.
They are appealing to the public to support their efforts.
Although it was not the vacation she signed up for, Ms Munyoro said she was happy to help those in need, but, laughing, she added: "Not quite the rest I had in mind after leaving Hout Bay."
• If you want to help, contact Shelley and Samantha on +26 37 867 01002