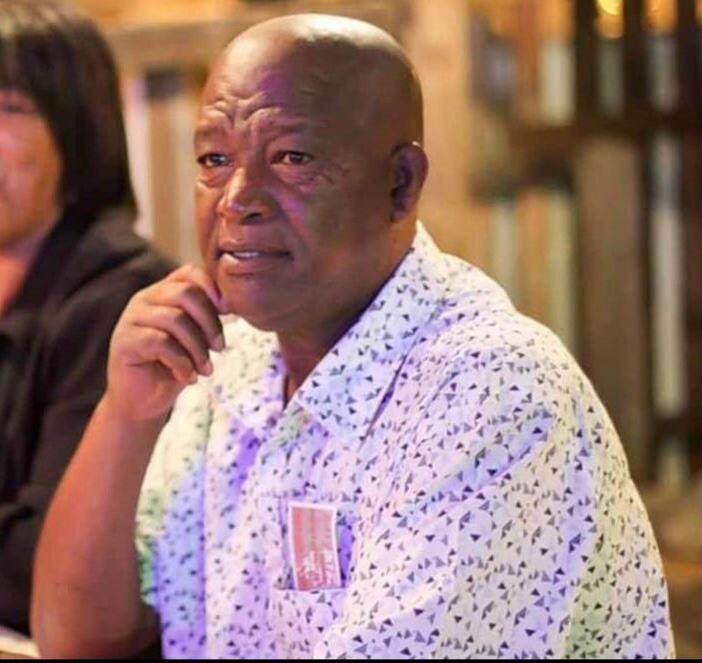 A community leader, friend, comrade and a true inspiration is how Hangberg locals described the late James "Ranka" Davids, who died last week.
On Thursday August 26, the community got to say their final farewell at a drive through memorial for Mr Davids who succumbed to cancer.
Imizamo Yethu community leader Kenny Tokwe described Mr Davids as a "stalwart" of the community, acknowledging how hard he worked to improve the lives of those in Hout Bay.
"I remember his humbleness and he was full of jokes the last time I saw him after a funeral, when he took me home," said Mr Tokwe.
"I worked with him on the ward committee and in various other community development projects and on our community campaigns during election time.
"Hopefully we can try and achieve what he always set out to do, which is to make this a better place for all to live in."
Hangberg resident Patience Gertse, said Mr Davids had been like a family member to her and the family.
"I have known Uncle James Davids all my life as he was a close friend of my late father. To us, he was Uncle Ranka and at some point I thought we were related, but in some way we were," she said.
Ms Gertse described Mr Davids as being "a dynamic community leader" who wanted to see the people of his community access opportunities to develop and transform their lives.
"Uncle Ranka, your death shocked us as a family. You will always have that special place in my heart," she said.
Mr Davids was also involved with Sentinel Primary School in Hangberg, serving as the school governing body chairperson, heading up the disciplinary committee, and running the school interview panel, among others.
Principal Claudine Overmeyer described the late Mr Davids as a "remarkable person with a huge heart for his community".
"He treated every parent, staff member and pupil with the same measure of respect. (He was) a man of outstanding character with a wealth of experience. A man with an imperfect past, but a determination to make amends and learn from his mistakes by ploughing selflessly into Sentinel Primary School for years," she said.
She added that he was loyal and committed to a community that he loved.
"Even when his speech was deterred by his illness, he never stopped speaking on behalf of the poor and impoverished who were clearly heard through his voice. We will miss his champion spirit and his humble heart that always encourages us to always aim high," Ms Overmeyer said.
"Sentinel Primary will always carry your footprints deep in our hearts Mr James Davids, aka Uncle Ranka."
Mr Davids had also been a member of the ANC, having run for ward councillor at a time.
Khalid Sayed, the constituency member of provincial parliament for the Hout Bay area and its surrounds, said they knew Mr Davids for his community efforts and also as the founding member of the Hout Bay Action Committee.
"I want to express our deepest condolences to the family and friends of Comrade James. He was a stalwart, not only of the liberation struggle, but a stalwart of community activism. He was also a dedicated member of the ANC and played a huge role in the Bayview soccer club," he said.
Mr Sayed added that under the leadership of Mr Davids, the Hout Bay Action Committee had been one of the first civic organisations to fight for housing in Hout Bay.
"He was just a really impressive member of the community.
"It's a really sad time for the community, but we are hoping the younger generation will pick up the spear and follow in his example," Mr Sayed said..
He added that the family had requested that Mr Davids have a State or provincial funeral, but they are still awaiting a response.