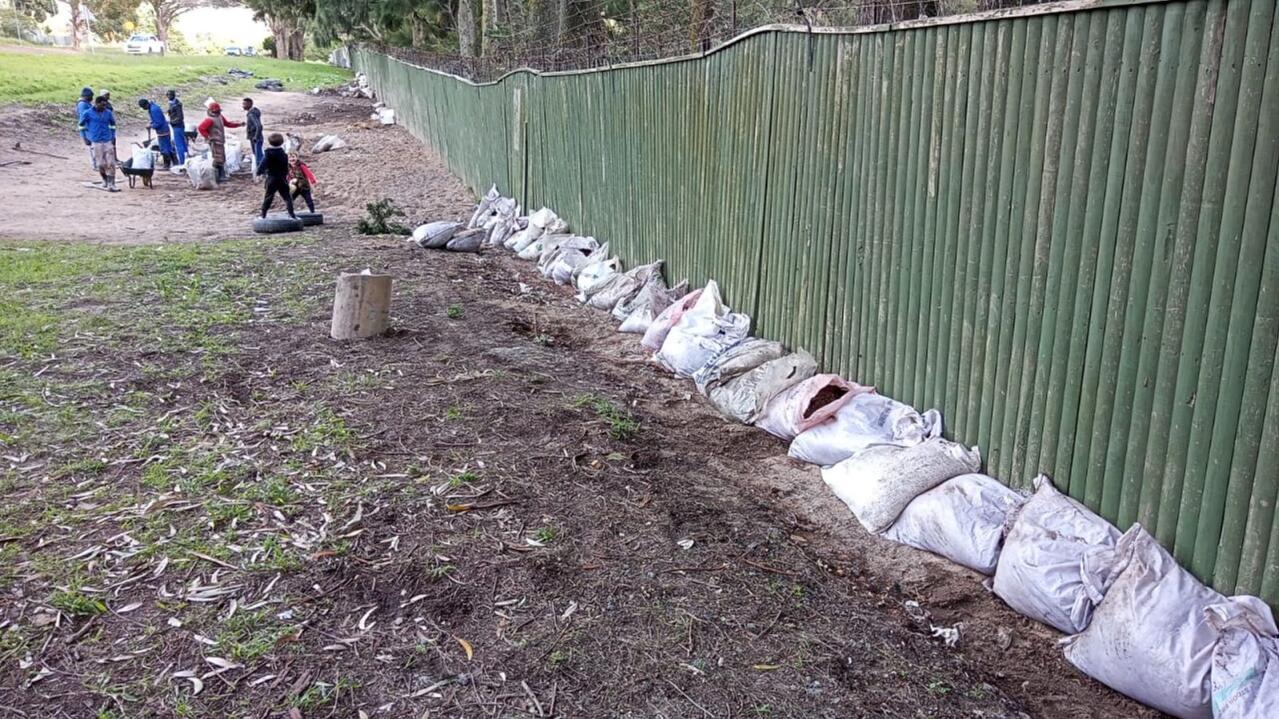 Community initiative, Love in a Bowl, saw their farmlands take a beating during the recent storms, causing some damage along the way.
Love in a Bowl is a community farming initiative that provides nutritious, organic vegetables to the most vulnerable in Hout Bay. Every week they deliver a "community pot" to different creches, soup kitchens and NGOs in Hout Bay, which provides meals to those who need it most.
As the heavy rains lashed Hout Bay, water that started collecting at the top of the Imizamo Yethu settlement started running down towards the farmlands, damaging crops and land along the way.
Behind the idea is Gordon Aeschliman, who explained that as the rains came down in bucket loads, they soon experienced a massive river-like stream running through the farm.
"The water broke through the fence and washed out many of our beds. So the main requirements was to fix the fence and stabilise it against future flooding," Mr Aeschliman said.
They then shifted their focus to rebuilding the beds which had been washed away and start the replanting process.
"We also had to replace the top soil on many of the beds and there was an incredible amount of debris that washed up on the property from across the street," he said.
The initiative was started by Mr Aeschliman and his partner, Michelle Reid, as a way to give back to those in need. The couple live on the smallholding in Hout Bay, near the Imizamo Yethu community. The farm has also created some much-needed employment for workers and farmers in the community, ("Bundi puts love into the land", Sentinel News, March 19).
To get the farm back up to scratch, Love in a Bowl are now looking to launch a Mandela Day initiative to help restore the damaged farmlands.
"We want to launch what we call the Mandela Moment, where we are asking the community to come out and help us repair and restore the farm," Mr Aeschliman said.
They will be looking at launching three different initiatives such as roping in 67 donors to donate R67 each to purchase new seedlings for the beds. They also require a R670 donation to purchase compost to replace what was washed away by the rains and they also hope to rope in volunteers to offer 67 minutes of their time to help at the farmlands.
"These Love in a Bowl veggie circle are dedicated to bringing nutritious food to the most vulnerable children and elderly of Hout Bay. This whole next week is our Mandela Week as we push to replant all the lost veggies and restore all the lost soil," Mr Aeschliman explained.
∎ To get involved, visit www.loveinabowl.co.za/donate or email valerie@loveinabowl.co.za